Locations
Amir Parvinchiha, M.D., Inc.
12737 Glenoaks Blvd
#26
Sylmar, CA 91342
Get Directions
---
About Amir Parvinchiha, M.D.
Dr. Parvinchiha, Regal Medical Group, and Lakeside Community Healthcare share one common purpose: To better every life we touch through the way we care. Dr. Parvinchiha is a trusted physician and friend to the Sylmar Community. He takes a holistic and integrative approach to medical care, using high-quality conventional and non conventional therapies scientifically proven to treat disease and promote wellness. Dr. Parvinchiha is devoted to treating his patients with compassion and kindness while offering them the best advanced care possible. Through his partnership with Regal Medical Group and Lakeside Community Healthcare, Dr. Parvinchiha has access to the best hospitals, specialists, labs, radiology facilities and support programs available. As a dedicated champion of health, he exemplifies the Regal and Lakeside standards of accessible and compassionate healthcare.
---
---
Education and Accreditation
Medical:

Universidad Autonoma de Guadalajara

Internship:

LAC + USC Medical Center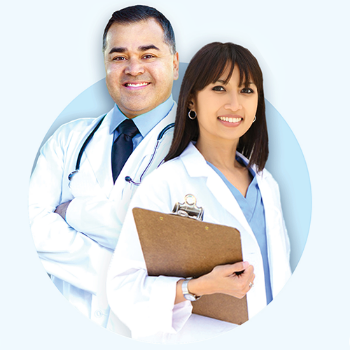 Regal Medical Group
There's a reason more than 550,000 members across Southern California have chosen us as their medical group. Trusted for more than 40 years, we deliver quality, coordinated care you can trust, and healthy support for chronic conditions, and more.
News & Events
We have free health education classes and events happening in your neighborhood, right at your fingertips! With HealthyWay, you can take steps to keep happy and healthy!
---
Our goal is to keep you updated by sharing the latest COVID-19 public health information and available resources. As information is rapidly evolving, we recommend that you stay informed by joining our email list.